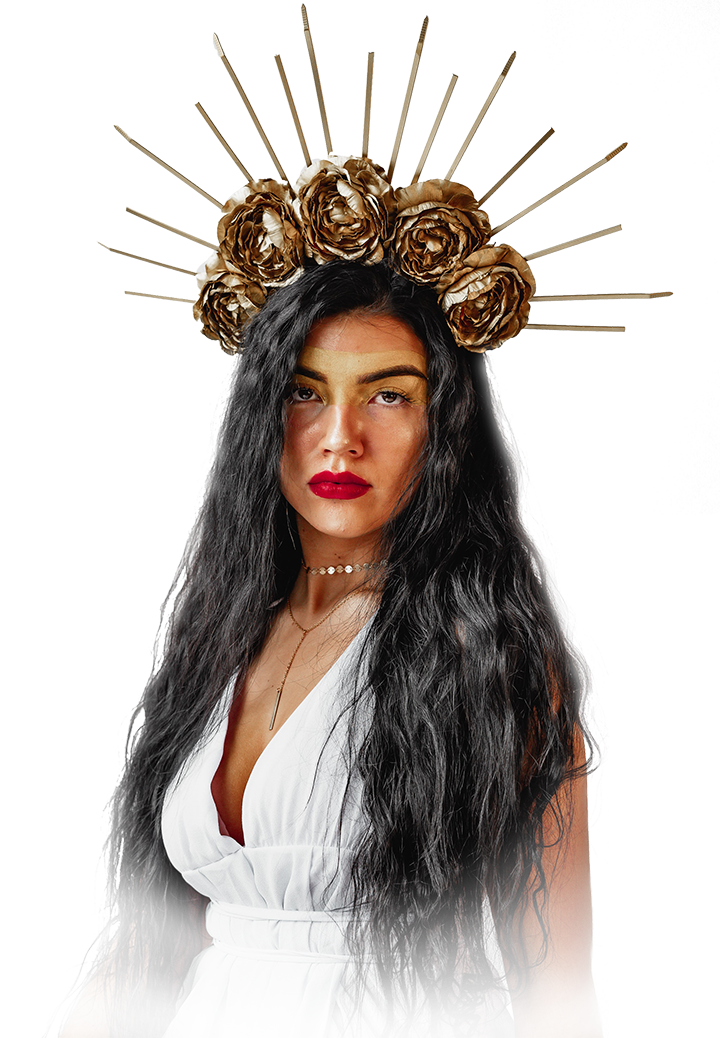 A pathway of awakening for our modern times rooted in the ancient Feminine Mystery Schools.
Participate in our advanced level online Sacred Women's Circles facilitator training.
A comprehensive programme that will take you on a journey of healing, transformation and embodiment of Feminine power and leadership for yourself and others. Learn at your own pace and create one women's circle for each Module of this training.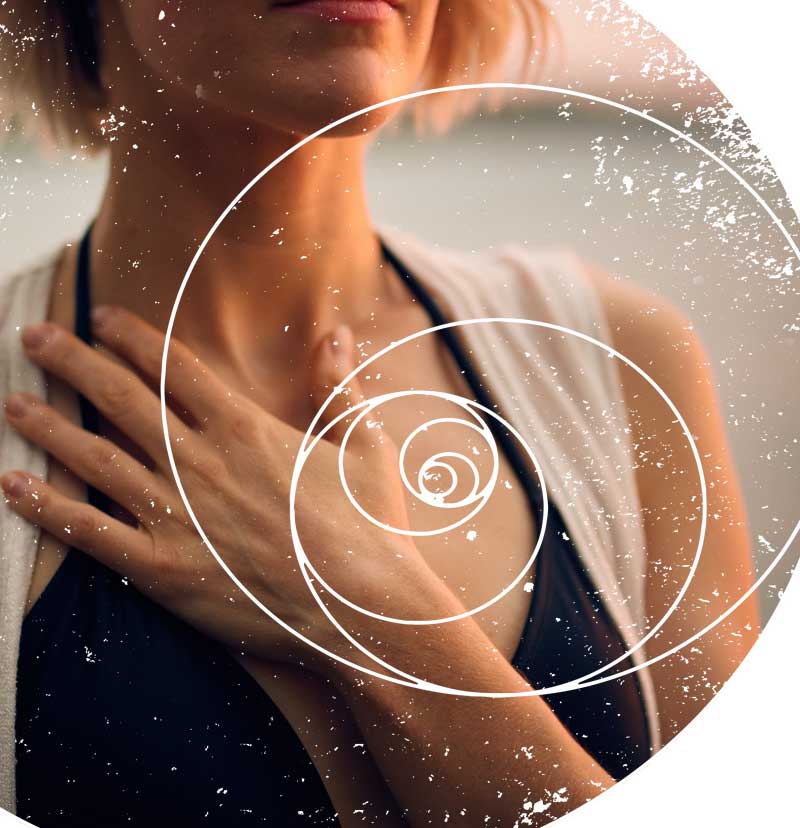 The women circle training for women who want to go deeper…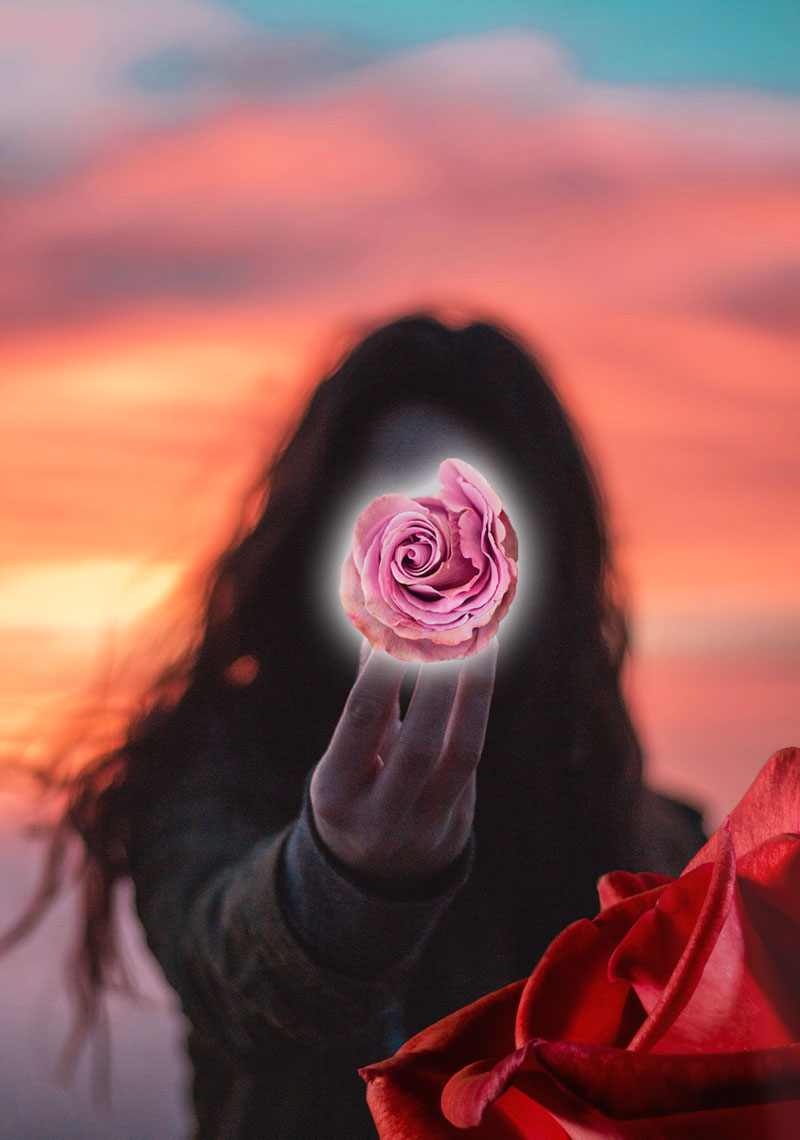 The world is hungry for feminine honouring spaces and we have the power to create these ourselves. Right on our doorstep. 
Discover your own inner wisdom and create pathways for women in your circles to find theirs.
Integrate and apply your learning fully by actually facilitating one women's circle for each module (nine in total), embodying personal feminine wisdom and discovering inner mystical worlds through the circle work itself.
Invest in your Soul's Calling… and the journey will continue long after the end of the training…
A place dedicated to facilitating sacred women's circles.
The Facilitatrix training for offering women circles of your own.
Do you feel a Call to work with women in your community, creating beautiful sacred circles and re-awakening Feminine Spirituality in a unique and autonomous way?
Do you feel a deep call to bring feminine empowerment into our world and your world?
Would you like to deepen your connection with the Feminine and create an additional stream of income through powerful women's circles, because you know that this is deeply valuable work in the world?

Are you aware of the power of women coming together in circle – rising as a collective?

Do you wish to

connect more fully with your inner feminine power

?
Is your body asking you to create more feminine honouring and sacred space in your life?
I don't know if I will be able to finish unpacking all the gifts received in Sacred Rose Initiations during this lifetime – its been so rich and profound!
Sacred Rose is the grassroots training programme in The Women School – to create connection and bring feminine wisdom back into our lives and plant seeds of light in our world. Each women circle creates the potential for women to connect, be empowered and thrive as a collective. Each time a women circle is created, there is more potential for more women circles! By becoming part of the women circle movement you become part of a wider, global move towards big changes and feminine centred pathways in our world at large.
Learn how to hold space for other women in these intensely awakening times of the Feminine, and create powerful, transformational women circles in your community. Women Circle Leadership, Facilitation and Training is a continuous journey of growth – together.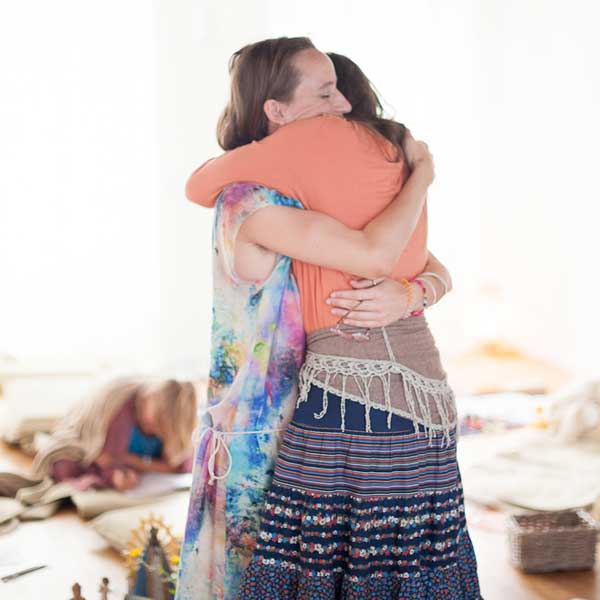 We learn in tribe. We grow in tribe. We heal as a collective.
I feel so connected to my femininity. It's like a mantel of protection of and for all women throughout all the times and ages.
WHAT´S THE TRAINING´S CONTENT?
The Online Training includes the following components (all these elements are included in the training fee):
Comprehensive manuscripts (more than 175 pages total, each module beautifully written and presented) with course material, personal inspiration and full Women Circle Outline. Beautiful and powerful women circle pathways especially formulated for women's awakening. You will have everything you need for your women circle facilitation.
In depth online course material (video and audio, more than 500 minutes of videos and over 70 audio journeys), preparation for each circle topic and personal growth support. MP3 files are fully downloadable so you can listen to them offline whenever you wish! Bonus specialised music and songs. In depth inner exploration and discovery.

The Modules are rich with material, that you will

find

 beneficial for years to come, as you continue to grow into the sacred women circle work! You will find yourself coming back to these resources time and again. 

Ritual tools
Bonus material, dance videos, music inspirations, reading recommendations and more
Promotional material for your women circles to download and use in your public presentations (if desired)
Worksheets and simple women circle outlines
Private Facebook group to connect and share, mentorship and bonus live calls
Special Sacred Rose Ritual methods
THIS IS FOR YOU IF…
You feel the Call of the Feminine in your bones and heart, and you are tired of just scratching the surface
You know that women circle work is part of your path
You wish to train deeply and comprehensively in circle work – for your own growth and for your professional path
It´s important

 to you to offer work that is 

authentic

, real and down to earth 

You wish

to connect women circle work in with your professional pathway

, as an 

additional

 

stream

 of income  

You work, are a mother, or have other commitments and want something that's accessible anywhere, anytime
You'd love to facilitate deeper women's workshops and even retreats in the future – and want inspiration for it!
You just KNOW this is for you!
You wish to become part of a bigger global movement of bringing feminine leadership into more areas of life
For any woman who is feeling the pull to hold women circles, I would highly recommend this course, it has not only helped me explore my own femaleness in a much more profound and serious way but it has also given me a strong and beautiful purpose each month, a commitment and a structure that has given me confidence and strength for what I'm doing. Jaguar is deeply connected and committed to sacred feminine work.
Join the mailing list for the next intake
Ground yourself into the Mysteries of the Feminine…
Heal yourself through unconditional love.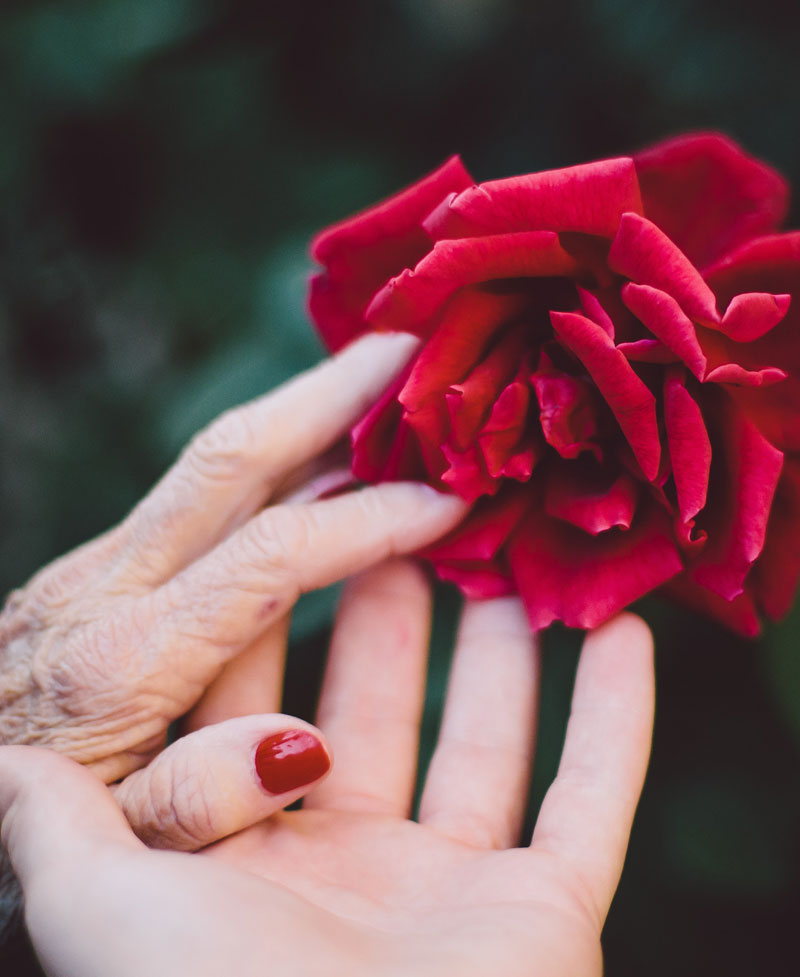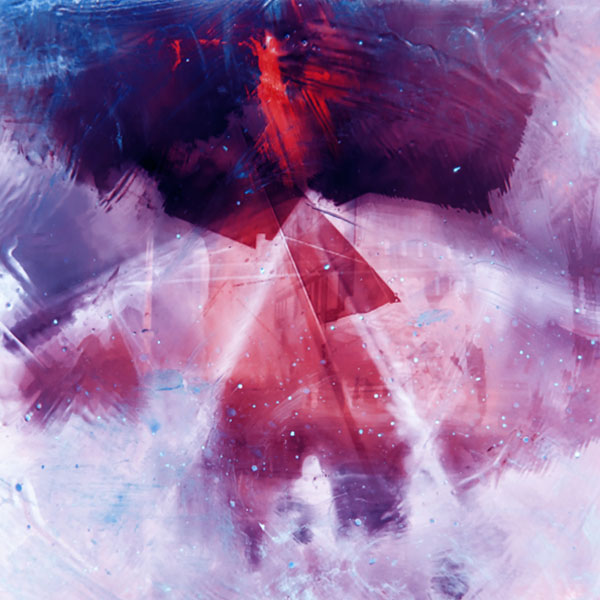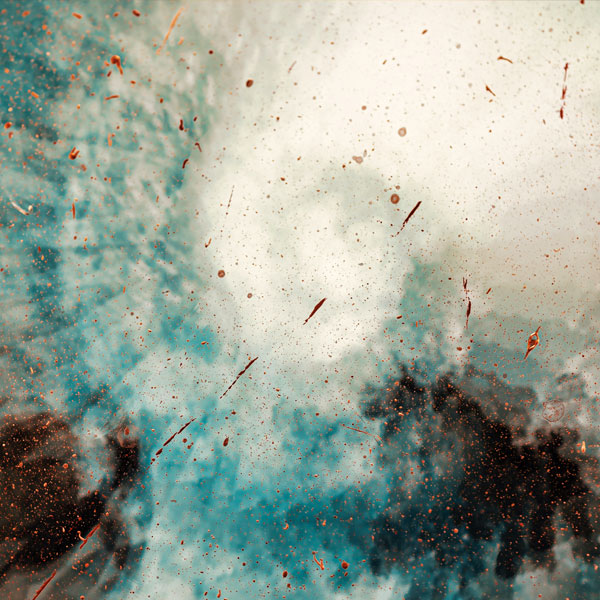 1: CREATING AND FACILITATING SACRED SPACE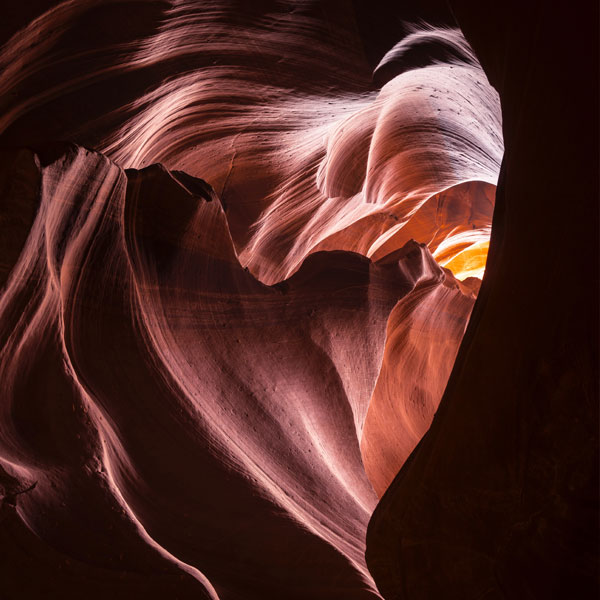 2: HEART AND WOMB HEALING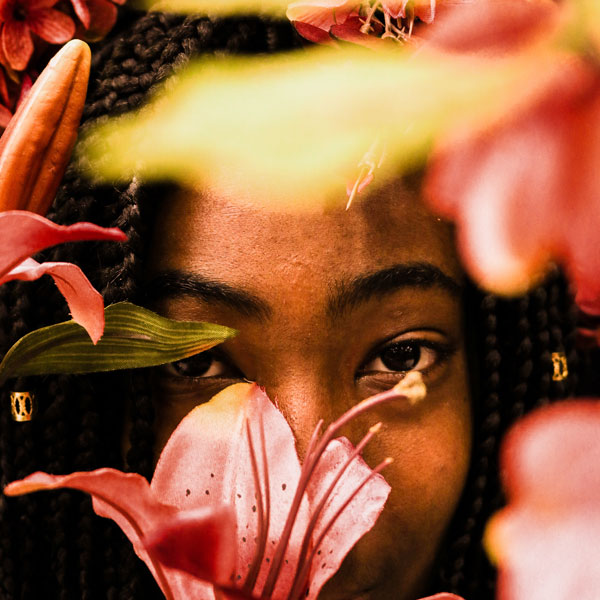 3: ARCHETYPES OF THE FEMININE AND THE GREAT MOTHER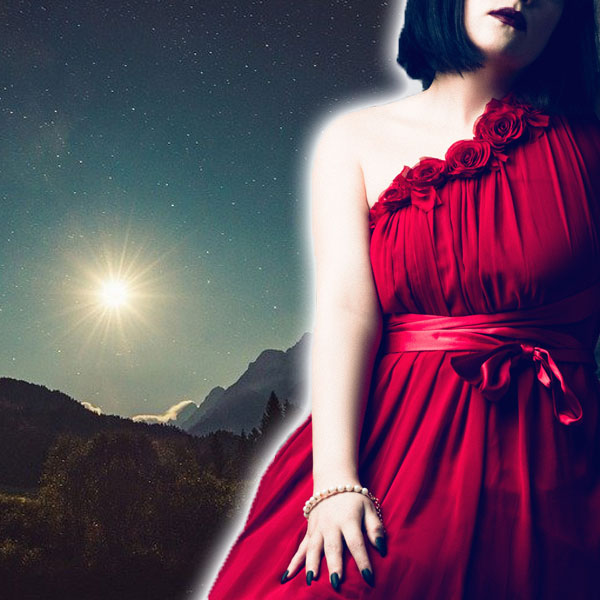 4: THE SUN AND THE MOON (THE PRIESTESS & THE WITCH)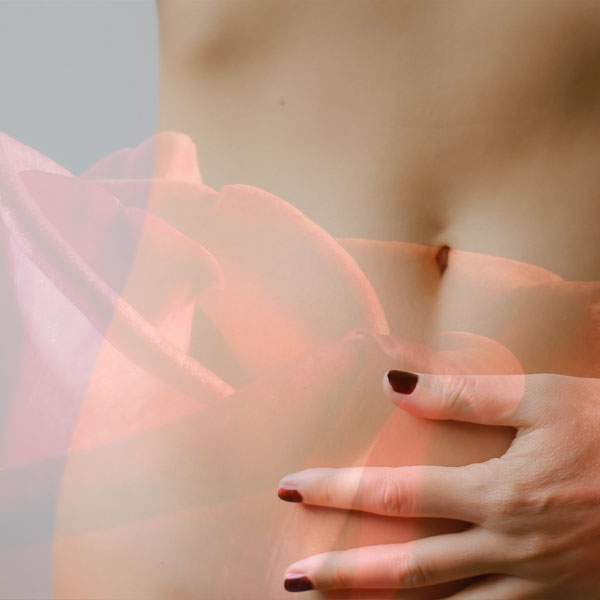 5: MENSTRUAL WISDOM AND THE NIGHT MYSTERIES (JOURNEYS)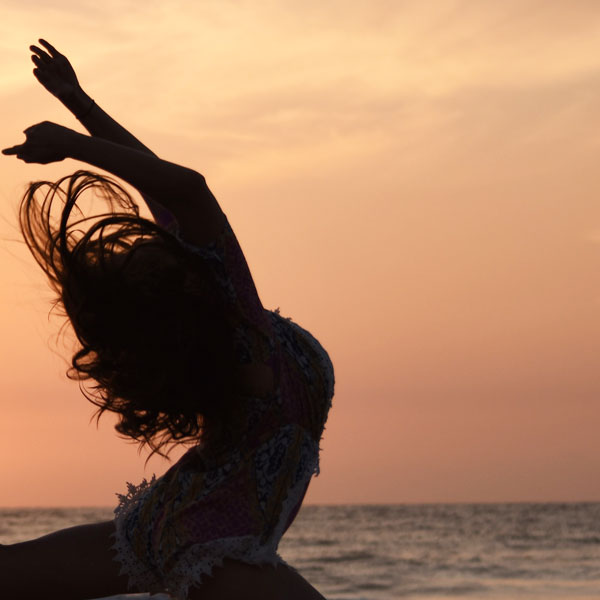 6: WISDOM OF THE BODY (DANCE)
7: SENSUAL FIRE AND INNER FLAME (DANCE)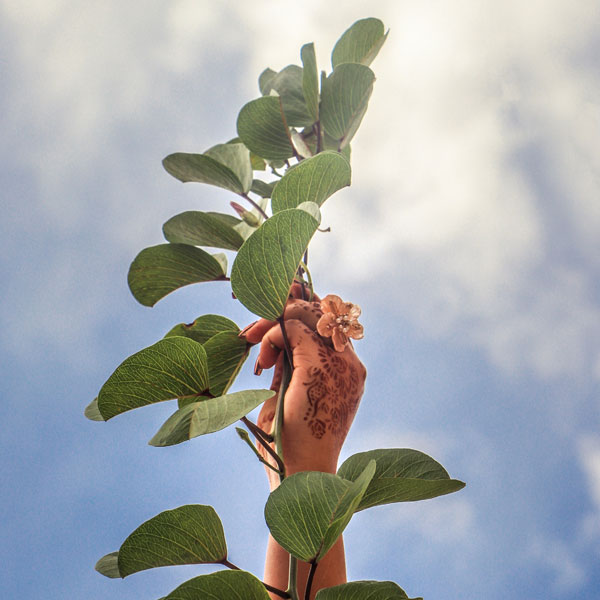 8: CYCLES OF WOMANHOOD – CYCLES OF THE EARTH (CRAFTING)
9: CIRCLE OF PRAYER – ALIGNING WITH YOUR SOUL (TEMPLE SPACE)
Join the mailing list for the next intake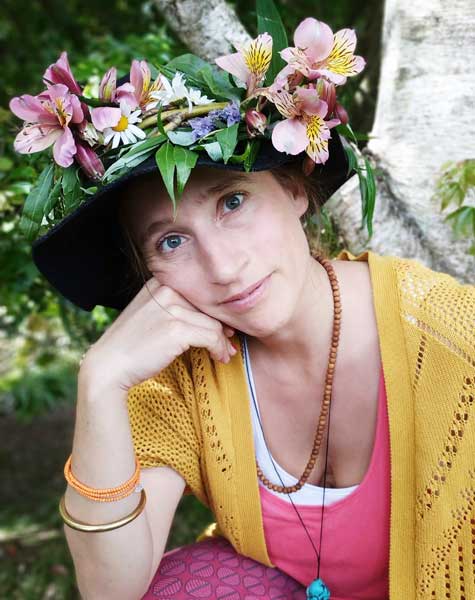 Hello Beautiful Magical Woman!
My name is Jaguar and I am the main teacher of the Sacred Rose Circle Training.
The roots of this work are vast, both from the perspective of our ancestral lineage and our own personal soul journeys.
Learning from external sources is very important, but even more important is the expansive and powerful field we can access within ourselves.
The merging of these dimensions is what I make available in The Women School programmes because each one of us holds highly individual and unique keys within as a personal contribution to this work.
It's a joy to support and accompany you in this very magical year!
I have been working with women around the world in many ways as a therapist, bodyworker, coach, doula, healer, ritual maker, Midwife of the Soul and educator/teacher/mentor for most of my life. I share more than 15 years of personal and professional experience of being deeply engaged in these intimate feminine worlds.
This training is all about delving into mystical knowledge that has been shadowed for a very long time. My life path has led me to uncovering and retrieving the esoteric essence of these feminine mystical ways. The principles of feminine rites of passage, like a red thread woven into the fabric of life, runs deep in our bones and in the world, waiting to be  honoured and upheld again.
In Sacred Rose Circle Initiations, we connect inner and outer pathways of learning and growth for a truly holistic experience.  We honour every woman's own path, background and expression as we draw from stories, embodiment practices and pillars of inner journey to find modern application for this sacred work.
We establish shamanic feminine centred frameworks that create a steady place of anchoring for personal soul processes during these very transformative times we are all living in.  
Born in New Zealand with an ancestral lineage of European and indigenous South American descent; studying and learning across the world, my influences have been global and collective in nature, based on women's experiences.
You can read my full bio HERE.
This Sacred Rose Circle initiation course has been a transformational experience with plenty of support, deep initiations, a sisterhood connection and the opening of myriad opportunities.
When I look back over the year I see how far I've come, how much I now embody that which I was learning about at the start, how comfortable and natural holding sacred space for women is, how my intuition has expanded into deep knowingness, how reconnected I am with my womb space, my power centre, my sensual creative essence.
The pace of the course felt just what I needed – as well as the energy of the Sacred Rose container, I had support from the group and from Jaguar. And during this module I have discovered two beautiful soul friends who are now deepest friend connections – even though they live on the other side of the world, we are connected in a way which is deeper than physicality. We even have our monthly cycles at the same time now.
The modules are created with a grounded approach to transformation in a safe, structured way.  My relationship with my husband is at it's most expanded ever, having been through the releasing of old shame, guilt, lack of self-worth, trauma and fear, and his support on my journey, and the support of my children has been a heartfelt strength. That my family has seen the preparation for my circles, helped with the setups and seen how I have changed, has helped them see me for who I really am, in ways that I was afraid to show before. From my heart, I recommend this course, as a life-changing opportunity to really connect deeply into your own initiations and power.
Thank you Jaguar.
I started the Sacred Rose training last December, coming upon it through a series of intense synchronistic moments. This word is key because "synchronicity" is the most apt word to describe my experiences on this journey. Things aligning, paths opening up, it has been a year of feeling 100% like I'm on the right path.
I've always been drawn to women's work, being a doula, an artist, a feminist, however holding sacred space for the feminine was new to me and I lacked clear direction. The Women School has given shape to my desire and yearning to move deeper into this work, providing a comprehensive, professional but deeply personal training. Each module is rich and layered and full of information and wisdom.
For any woman who is feeling the pull to hold circles, I would highly recommend this course, it has not only helped me explore my own femaleness in a much more profound and serious way but it has also given me a strong and beautiful purpose each month, a commitment and a structure that has given me confidence and strength for what I'm doing. Jaguar is deeply connected and committed to sacred feminine work.
Throughout this journey, she has guided and supported me with her embodied wisdom, singing and solid heart for this journey
The Sacred Rose Circle Initiation is a deep, sacred and inspiring journey into our inner wisdom and feminine intuition.
It was a magical, profound and insightful inner learning enriching my personal and professional life.
Creating safe and sacred space for myself and other women feels like a calling and honour to me.
Thank you Jaguar for creating this learning space!
Prior to starting this training, I knew Jaguar from The Women School in-person courses and I also had several sessions in her clinic. I liked the safe space that she offered and the way she made me confront with myself.
It felt so right to take part in the Sacred Rose Initiations Training because I always wanted to work with women and I felt that Jaguar is the right guide with her experience and her attitude towards female work.
So, I started the course in January 2017. It was exciting for me. I started to make my first ritual for myself and that was holy and inspiring.
The topics were always connected to female spiritual themes and you have every month the time to dive by yourself into the topic. You have things to do during the month, basically it's about work with yourself around the topic and you finish the process with a women circle that you offer by yourself each month.
Jaguar is there as your guide and for the first months, it is about your own developing process. She is guiding you to find your own sacred space that you first find inside yourself. This is a very important part before you can hold space for other women, Jaguar says, and I must admit that she is right with that. Any other way would be irresponsible for both sides.
Later the focus shifts toward holding space for others and the topics are becoming more intense.
All in all, I can only recommend this wonderful journey with Jaguar and the other women and, most importantly, yourself. I learned so much about myself and I am always surprised about myself with each new topic because I am exploring myself in a very new intense way.
Jaguar is a wonderful Person and the right one for this kind of process for me. I feel connected to her work and I feel so much supported by her. Big Thanks to her and her beautiful work!
I felt called to enroll in the Sacred Rose Circle Training the moment I learned of it. I had worked with Jaguar in individual sessions and knew what a wealth of knowledge for all things Divine Feminine as well as her gifts as a healer.  I knew I was to learn more deeply with and from her.
The structure of the training allows for global access to the content. The online modules contain a mix of videos, audios, and readings.  The online calls with the other women in our training provides an ongoing connection with the participants and a continued depth of learning with one another. The various formats make it easy to stay up with the material and the practices, even with a full schedule. Furthermore, as a facilitator of the circles, we are responsible for embodying the content and integrating it in our own experiences. In doing so, we are better able to facilitate for our participants. This supports me to stay accountable to the practice and learning rather than getting swept away in the day-to-day responsibilities and demands.
I appreciate the way each month builds on the last bringing us deeper and deeper in connection to our Divine Feminine. In the circle facilitation with my participants has allowed for a collective energy, holding space for one another as we share our progress each month. This is very special and ineffable. I feel like I'm learning more and more about myself and seeing where this shows up in my day-to-day life as well as how I can start integrating this into my daily life. This is a life-long practice as I shift my way of being to align more with what I've learned and even better to know I'm not alone. The Sacred Rose Circle Training provides a remembering of who we really are as Divine beings in the world.
Join the Sacred Rose Circles Training